Hello.

I'm MO-HR.

Opening a branch office or starting new activities out of the Netherlands? We are your right-hand regarding your Human Resources matters in the Netherlands. MO-HR is specialized in HR outsourcing and solves your employer issues and helps you out with your local Human Resources practice. We arrange your payroll and personnel administration, give human resources advice and help you with your payroll, tax and labor law related issues. We deliver good service by combining international experience with a personal touch.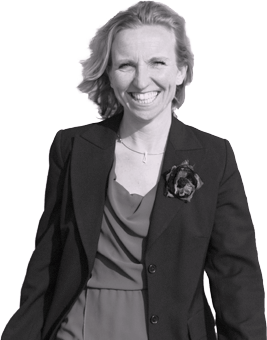 Payroll and tax matters
We are experienced in international HR issues. We help foreign companies to set up and process their payroll in the Netherlands. We are specialized in employment tax related matters, fiscal law f.e. 30% rulings. We support companies with their salary and employees administration.  

MO-HR as your service desk
MO-HR functions as a service desk where clients can get assistance on all matters concerning personnel. We can help you set up a (local) company policy. You will be given a contact who will answer your questions and deal with your personnel administration, take care of sick leave and absenteeism, keep information on employment conditions and company rules up to date, and give advice on personnel matters. The client's objectives for the organization and its staffing policy remain the key. 

Occupational doctors, labor and tax specialists
If needed your company can call upon occupational doctors, labor law, tax specialists and our trainers/coaches, as required. All the different parties you have agreements with concerning your business can now be dealt with efficiently by MO-HR.


Residence permit for self-employed: In the Netherlands, it is possible to apply for a residence permit as a self-employed entrepreneur. This application works with a points-based system, for which a minimum number of points must be met for the application to be successful. Importantly, the enterprise must serve an essential Dutch interest

Startup visa for entrepreneurs: The Netherlands offers a residence permit known as the startup visa. This one-year residence permit is specifically tailored to international entrepreneurs who want to launch a business in the Netherlands.

 MO-HR  can guide you:
Start up your (tax) administration in the Netherlands
Starting your payroll administration
Starting your personnel administration
Digital providing pay-slips, bookkeeping reports, tax returns, holiday management
Your administration is accessible via our online HR tool.

MO-HR provides a package for:
Payroll services
Personnel administration
Online support daily by our own Service desk

Additional we can help you on an hourly basis with:
Custom made company policies for your (Dutch) employees
Human Resource management advice
Tax rulings for tax advantage for foreign employees
Advise on social security and pension plans
Occupational health physicians in case of sick leave or absenteeism
Case management and re-integration to the accompaniment of employees on sick leave
Advice on labor or fiscal law from our professionals
Training and coaching
SO YOU HAVE TIME TO DO BUSINESS !!!
EUROPALAAN 400 3526KS UTRECHT
MO-HR
EUROPALAAN 400
3526KS UTRECHT